Le Kombucha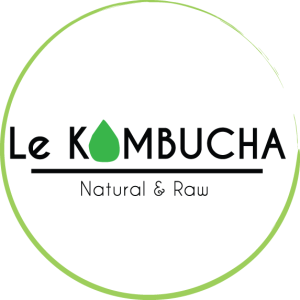 In the current blossoming scene of local kombucha brewers this sibling duo started a kombucha brewery from their own personal love for kombucha. Watt (Somwat Wongsawasdi) is a former accountant from Canada who recently moved back to Thailand and his sister Pond (Sunhaporn Wongsawasdi) recently graduated with a Bachelor of Commerce from Canada and currently  works at a Bangkok Health wellness centre. They decided to name their brand "Le Kombucha" which means "The Kombucha" because they wanted to keep it simple so that kombucha lovers have their brand in mind when they get a craving for Kombucha. Le Kombucha strive to bring their raw and natural kombucha to residences in Bangkok.
Bangkok Greenie interviewed Pond and Watt , who founded the company in September 2014. Pond is the chief kombucha brewer and Watt is the marketing guru.  Find out more about why they started their company and what makes Le Kombucha shine in Bangkok's Kombucha scene.

Interview with Pond & Watt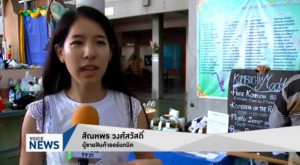 1. What was your motivation to start Le Kombucha?
At first our big sister, a registered Canadian Nutritionist, introduced us to Kombucha from then we started to learn the process and the benefits of it. These benefits are further confirmed by our mother, a doctor who specialized in digestive system. We were inspired to venture ourselves into the kombucha brewing business in Thailand, to introduce this elixir drink to Thai people and spread the health benefits of the kombucha. Both of us are health conscious individuals that love the natural ways of healing and taking care of our health.
2. There are many kombucha brewers in Bangkok at the moment, what do you think sets you apart, makes you shine in the kombucha arena?
We position our kombucha as a home brew healthy beverage offering great benefits to health. Our home brew kombucha is brewed in small batches and each of our small-batch brews has a character of its own as kombucha is a naturally diverse in flavours beverage. Also, our kombucha is raw and unpasteurized which contains live probiotics and enzymes that help promoting a vigorous digestive tract.
We continuously experiment new ways to make our kombucha not just a healthy drink but also a joyful drink with different flavours. Lastly, we also want to make our drink affordable to consumers in Bangkok.
3. What kind of products does Le Kombucha produce?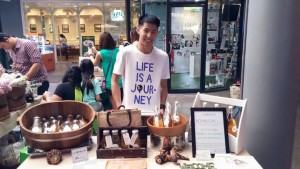 We produce natural, raw and organic kombucha. Currently, we have four flavours available, original, green tea, passion fruit and cinnamon, but we are also experimenting new ingredients for more flavours.
4. Where do you produce your kombucha?
Our brewery is on Sukhumvit 62 in Prakhanong area in Bangkok.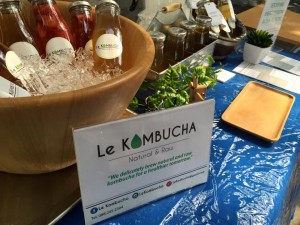 5. Where do you get your kombucha ingredients from?
We obtained our tea from a USDA certified organic and Organic Thailand tea farm in Chiang Mai.
6. What percentage of your inputs are organic? What percentage of your inputs are certified organic?
We would say around 80% of our inputs are certified organic. We get our organic inputs from 3 certified organic farms in Chiang Mai.
7. Is your kombucha certified organic? Or do you have any plans for certification?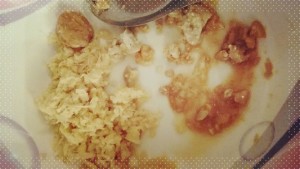 Currently, our kombucha does not have an organic certification. Organic certification is a future goal and project.
8. Tell us a little about your kombucha production process.
First, we boiled tea using organic black tea and green tea. Secondly we add regular sugar (as we have found out that the scoby consume regular sugar faster than brown sugar leaving little sugar content behind) before letting it cool down. Then we pour the tea into a glass jar, with previous batch scoby, and let the fermentation take place. Depending upon the temperature and the size of the containers, the fermentation process can take place between 3 to 5 days. During this time, we constantly measure the PH level and the density of the tea. We th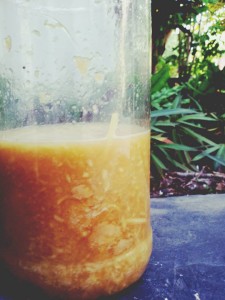 en bottle it in an airtight bottle for the fizzy texture and for our second fermentation. Lastly, we bottle the kombucha in a small bottle, seal it, and our kombucha is ready.
9. Tell us a bit more about your packaging. What are the bottles made of?
All of our bottles both small (250ml) and big (1Litre) are made of glass. Our big bottle is an airtight control bottle, the perfect bottle for keeping the kombucha fizzy.
10. Do you have a recycling program for your bottles?
Yes, we do. We have 150 Baht for the big bottle deposit. We refund back the money upon the returning of our bottle.
11. I have noticed that your bottles are sealed. How are they sealed?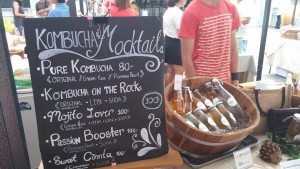 We use plastic caps to seal the small bottle of our kombucha.
12. How should your kombucha be stored? Temperature? Conditions?
We recommend to keep our kombucha in a refrigerator and it can last for 1 month without the taste changing significantly. However, if some people would like the kombucha to be more acidic, they can leave the kombucha outside in a room temperature for a few days then put it in the fridge. Our kombucha is raw which means the mother culture of kombucha will be formed after a few days which is safe to drink.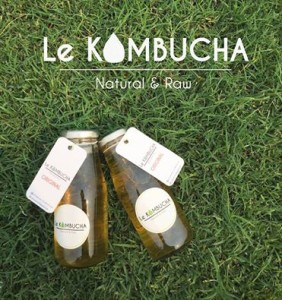 13. What is the shelf life of your kombucha?
Our kombucha can last 1 month in a refrigerator without the taste changing significantly.
14. Does your kombucha need to be burped? If so, what are your recommendations?
For the small bottle, you don't need to burp it.
However, the big bottle since it is an airtight control bottle, you can burp it once every 3 days.
15. Do you deliver? If so, what mode of transportation do you use for delivery?
Yes, we do free delivery at any BTS station with a minimum order of 4 small bottles or 1 big bottle.
16. How do you manage the waste by products of the production process?
The waste we produce is mainly the tea leaves. Currently, we are throwing it away however, we are trying to find other alternatives to reuse the tea leaves waste.
17. If you had to rate your business on a scale of 1-5 where 1 is the least Eco-friendly, and 5 is the most Eco-friendly, how would you rate your business and why?
We would give ourselves 4 because we do recycling our bottles and produce less carbon footprint since we use BTS as our main transportation for delivery. As for the tea leaves waste, we are trying to find other alternatives to recycle it.
18. Tell us about your future plans.
We are planning to increase our distribution channels making them within a reach of our consumers and crafting not just seasonal flavours but also some superfood. We are also trying to introduce kombucha to the community by attending many organic and healthy events in Bangkok.
19. What is your personal favorite kombucha that you offer?
The original flavour is our favourite as it has the pure taste of kombucha and it is the most popular flavour.
Bangkok Greenie's Rating
Pond and Watt have been very open with all the information provided in this interview. Transparency to the consumer is very important when you are running a health related business and they have proven to be very transparent. This brother sister duo have shown they are committed and passionate about kombucha and are eager to educate the community on its benefits as well as expand their own business.
Green Rating: 4/5 on the green-o-meter. Of all the Kombucha brewers interviewed, Le Kombucha were most transparent about their organic status including the percentage of their organic inputs. Their BTS delivery model is very green and eco friendly. They also have a bottle recycle program in place. When they achieve their organic certification and are able to find a better use for their waste tea leaves, they will be a full 5/5.
** Opinions are Bangkok Greenie's own. Note this rating does not rate their kombucha, nor their service, it is purely a rating of how eco friendly, organic their business is. Rating given in April 2015.
For more information on Le Kombucha or to buy their products you can contact them at:

W: https://www.facebook.com/lekombucha
P: +66 88 245 2304
E: lekombucha@gmail.com
Their kombucha is available at Sunshine Market, Bai Miang & Blue Dye Cafe. They also have stalls at the Bangkok Farmers Market. You can also order from them directly and they will deliver to your closest BTS station.